Born and raised in Pikesville KY to Steven and Janey Cochran and growing up with a love of country music, Stephen had major influences and solid support.
His father was a songwriter and Stephen grew up with family friends such as his God father Del Reeves, and long time family friends Bobby Bear, and Keith Whitley playing a huge part of his growing love for country music
He began a solo career in 2007 and brought us hits like "Friday Night Fireside", "Thinkin I'm Drinkin" and "Walmart Flowers", from this the SCP was formed.
Music was a big part of his life through out high school and into college but after 9/11 there was no question in Stephens mind that serving his country was first and foremost a part of his future. He would give his all and go above and beyond to support and defend our freedom by joining the United States Marine Corp. and serving in Iraq and Afghanistan.
He sustained life threatening injuries and was told he may never walk again but he underwent a new experimental surgery at Nashville TN's VA hospital and the proof is in the pudding folks, he walks today as a testament to never give up and stay strong in the face of adversity.
The loss of dear friends took a great toll on him but he vowed to make a difference in the future lives of his military brothers and sisters and for Veterans around the world. His music would be his weapon of choice this time and he would use his gifts to bring the world a greater awareness of what we truly face every day.
"When a Hero Falls" touched my deeply and I couldn't hold back the tears. Such an amazing tribute to our military men and women and the sacrifice they give each day.
He knew his music would be a big part of giving back to the Veterans and that his future would be sealed with dedication and devotion to both.
"Pieces" is a touching ballad about those who come home and still feel that they are misplaced. They feel broken, lost, and alone, and all they feel they have left are the pieces. This one I do believe is my favorite. It speaks of that courage to stand again even in the face of a uncertain challenge. Amazing.
Members of the Stephen Cochran Project are: Stephen Cochran, Lead Vocals & Guitar, Ryan "Smitty" Byrne, Bass, and Back Ground Vocals, Mark Erhardt, Guitar, Steel Guitar, Banjo, Mandolin, and Vocals, Matthew Seay, Guitar, and Kenney Phillips, Drums/Percussion.
The Stephen Cochran Project tours the country sharing some of the most amazing heart felt music devoted to bringing the words and lyrics from the heart to the masses. Each song is special in that it expresses emotions and memories of the lives, loves, and passions of war, adversity, strength and courage.
We loose between 22 to 28 our brothers and sisters of the military every day to suicide. The emotions, struggles, and chaos that devours their spirit and their love of life is taken not by their own hand but by the torment that consumes their soul after entering the gates of a hell on earth. War is hell. Our men and women who fight for our freedom give up so much to protect our rights and freedom and not only do they give up their own lives but their families also give up so much so that we might live free.
It is an honor and a privilege to be able to bring to you just a short mention of The Stephen Cochran Project and the magnitude of honor it brings to our Veterans and the men and women who currently serve.
Stephens music has always been part of him and now he uses it as a sword of pride to honor our soldiers and the valiant fight they fight.
For more information on Stephen Cochran and The Stephen Cochran Project please check back for our monthly installments on all the upcoming progress with the album and new projects that are under way and please visit www.StephenCochran.com or you can check him out at https://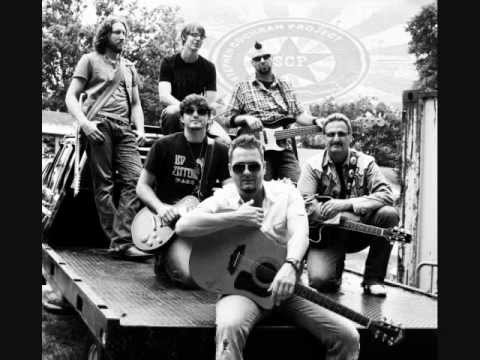 and at https://www.facebook.com/StephenCochranMusic/timeline
Stephen Cochran, a man on a mission.