QUOTE OF THE MONTH:
"Songs write themselves, we just hold the pen" – Garth Brooks on stage at the 2020 Country Radio Seminar in Nashville, TN.
ACM NEWS:
The 57th annual Academy of Country Music Awards aired live on March 7th exclusively on Prime Video. Some of the performers confirm are Brittney Spencer, Brothers Osborne, Chris Young, Carrie Underwood, Jason Aldean, Kane Brown, Eric Church, Luke Bryan, Jordan Davis and Mitchell Tenpenny.
Winner Highlights of the 57th Academy of Country Music Awards:
This is Miranda Lambert's first win for Entertainer of the Year, and her win qualifies her for the coveted Triple Crown Award (New Female/Male Artist of the Year, Female/Male Artist of the Year, and Entertainer of the Year). Her two wins tonight bring her total ACM Awards count to 37, more than any artist in ACM Awards history.
This marks Carly Pearce's first win for ACM Female Artist of the Year and her second win for Music Event of the Year, bringing her total ACM Awards count to four.
After winning New Female Artist of the Year, Lainey Wilson was awarded Song of the Year, marking her second and third ACM Award wins as both artist and song co-writer.
This is Chris Stapleton's third Male Artist of the Year win, and his 13th ACM Award overall.
Old Dominion win for Group of the Year marks their 5th win in the category, and seventh win overall.
With their win for Single of the Year, Carrie Underwood takes home her second ACM Award in the category ("Jesus Take the Wheel," 2005) and 16th award overall, and Jason Aldean takes home his second ACM Award in the category ("Don't You Wanna Stay," 2011) and 15th award overall.
Brothers Osborne's win for Duo of the Year marks their third win in the category, and sixth win overall.
Lainey Wilson, Morgan Wallen, and Parker McCollum all take home their first ACM Award wins.
AIMP NEWS:
The Association of Independent Music Publishers (AIMP) has announced the date of the 7th Annual AIMP Nashville Songwriter Series. It will take place Thursday, March 24 at 6:00pm CT at The Listening Room in Nashville. It will be hosted by hit songwriters Corey Crowder & Matt Jenkins and will feature a writers' round of the following up-and-coming songwriters in the independent publishing community: Rocky Block, Ben Chapman, Jonathan Hutcherson, Jenna LaMaster, Jared Scott, and Dan Wilson. Each year, the series aims to showcase a new class of six promising writers who have not had a song charting higher than a Top 20 on the Billboard or Mediabase charts. They are selected by a special committee made up of music industry professionals, based on submissions from current AIMP Nashville members. AIMP members can RSVP via www.aimp.org and non-members may purchase tickets at https://listeningroomcafe.com/nashville/reservations/calendar/
ALBUM NEWS:
5x Grammy® Awards nominee Thomas Rhett continues to preview new music from his upcoming sixth studio album Where We Started — available on April 1 via The Valory Music Co. — sharing the brand new track, "Us Someday," available to listen to at https://tr.lnk.to/UsSomedayPR. As the 18x chart-topper continues to mine his own romantic journey, the song was written by Thomas Rhett with Rhett Akins, Jesse Frasure and Amy Wadge, and joins previously released tracks, "Church Boots," current Top 20-and-rising single "Slow Down Summer" and "Angels," an already declared "Top 5 Love Song of 2022" by Marie Claire.
"For me, this song is sort of talking to Lauren at 19 years old telling her, 'I know you think this is crazy, but I believe all of these things are going to happen for us.' And now here we are, over 10 years later, and most of those things actually happened, which is just the wildest thing," said Thomas Rhett. " I hope people will listen and be able to relate with their own relationships."
More about the upcoming album at www.thomasrhett.com.

AMERICANA MUSIC NEWS:
Kentucky boy Tyler Childers' two singles have moved from Certified (+500,000 sales) Gold, to Certified (+1,000,000 sales) Platinum by the RIAA for sales and streaming equivalents of 1 million units. His album Purgatory was released on August 4, 2017 and is still racking up streams and accolades. It was certified "Gold" in December 2020. These singles are in the Platinum club "Lady May", "Whitehouse Road" and "Feathered Indians." His fourth platinum single is "All Your'n". More about Tyler at https://tylerchildersmusic.com/home-page/
ARTIST NEWS:
When BFD/Audium Nashville artist Tommy Townsend first went in the studio with Waylon Jennings and Jerry "Jigger" Bridges, he never dreamed the music they recorded would take over 20 years to see the light of day. Aptly titled "Southern Man" to honor his Georgia roots, the title cut single is available at streaming services at https://orcd.co/tommytownsendsouthernmansingle.
"'Southern Man' was the first song Waylon and Jerry Bridges brought me when we were going in the studio years ago," said Townsend. "I'm beyond excited for this music to finally see the light of day – a project that was many years in the making. I know Ol' Waylon is looking down and smiling, saying 'Way to go Hoss'!" Townsend honored the 20th anniversary of the death of his musical mentor in a social media post saying, "About a week before Waylon passed away, I had called him, and he and Jessi (Colter) had gone to dinner…A week later I saw his picture on tv and thought Waylon must be comin' to town, but he had passed away…I hope Waylon's proud of this." More at:
https://www.tommytownsendmusic.com
BILLBOARD MUSIC NEWS:
Platinum-selling COJO Music/Warner Music Nashville recording artist Cody Johnson took "'Til You Can't" to the #1 position on Billboard's airplay, streaming and sales-based 'Hot Country Songs' chart in late February. This feat is remarkable as gains on this chart are often built on crossover play. And "'Til You Can't" (penned by Ben Stennis and Matt Rogers) continues its climb at country radio on Billboard and Mediabase airplay charts. The RIAA certified, gold-selling song is the debut single from Johnson's sophomore major-label release, Human The Double Album. To date the song has garnered 160 million global streams. Watch/listen to fans react to it in concert at https://www.instagram.com/p/CaN9SfQAqPs/.
"I'm so excited to see the ripples that this song has created. "Til You Can't" has such a positive message, and it's so much fun to sing!" Johnson shared with Billboard. "After playing music for almost 15 years, I'm still taken back by the power of a good country song; I'm very excited about what's to come, and very honored by the success of the single on all platforms!" Tour and ticket info at http://www.codyjohnsonmusic.com/tour.
CD RELEASES:
Grammy-nominated multi-Platinum superstar Cole Swindell will release his fourth album, Stereotype, on April 8. Stereotype includes Swindell's milestone, 10th career, multi-week No. 1 "Single Saturday Night," as well as his current fast-rising single, "Never Say Never," with Lainey Wilson. Produced by Zach Crowell, Chris La Corte, Jordan Schmidt and Michael Carter, Stereotype highlights Swindell as a hit-making songwriter across the project. Continuing to stay true to his loyal Down Home Crew, the award-winning songwriter began revealing details on his fourth Warner Music Nashville album including the title, release date, cover and track listing to them throughout the week. It is now available for preorder at all digital retailers. Special fan bundles, including a limited edition t-shirt box set and autograph album, are also available now at https://store.coleswindell.com. Preorder Stereotype at https://coleswindell.lnk.to/preorder_stereotype and get the album's song "I'm Gonna Let Her" instantly.
"I hope every song we recorded for Stereotype makes you feel something," said Swindell. "I can't wait for the Down to the Bar Tour to start and play some of these songs for the fans." (See also: Tour News, below.)
CHARITY NEWS:
Country Music icon and animal advocate Miranda Lambert has a lot of love to share on behalf of her pet-loving fans who have volunteered, fostered or adopted rescue pets. She's donating $20,000 to 20 shelters that will each receive $1,000 on behalf of the caring people who gave their time and their hearts to these animals over this past year.
Lambert, who began volunteering at animal shelters as a teenager, and who has five rescue dogs, several cats, rabbits and horses said, "Shelter pets – especially the ones that are hardest to get adopted – and the people who care for them, have always had my heart. Valentine's Day gives me one more chance to show just how special they all are to me."
Are You Ready To Love Harder? If you're game, take the Mutt Match quiz – it's a playful questionnaire for people who want to step up for the harder-to-get-adopted dogs. There's also a chance to win tickets to The Bandwagon Tour featuring Lambert and Little Big Town! You can take the Mutt Match quiz here: www.quiz.muttnation.com. For more information, visit www.MirandaLambert.com and follow on social media @MirandaLambert.
Documentary NEWS:
On Tuesday, February 15, the Nashville community gathered to celebrate the premiere of Love, Tom – a film from legendary songwriter Tom Douglas. The film premiered at the Regal Green Hills Theater, with Douglas joined by friend and co-writer Tim McGraw for a Q&A after the viewing.
During the Q&A McGraw remarked "There's been plenty of songs in my career – and most of them you have written – that I don't really even feel like it's my song. I feel like I'm just the vessel that it comes through, and the song's really for everyone else. As a songwriter and a singer, that's what you try to do. You try to open up a door for people to walk through and express themselves."
The film released exclusively on Paramount+ on Thursday, Feb. 24. In the movie, Douglas peels back the curtain of the creative process, revealing his own past hardships and the struggle of the creative endeavor, ultimately reminding us that you can never give up on something that you love. More about Tom Douglas on Instagram @tomdouglasmusic
EP NEWS:
Aaron Lewis doubled down on his unfiltered take on a kind of country long-forgotten with Frayed At Both Ends (The Valory Music Co.) available at https://aaronlewis.lnk.to/Frayed. Stripped even further back, the project was built around songs the songwriter had written – for the first time with friends – and allowed the room to give the emotional charge and musicianship full rein. The result is an album that became the No. 1 selling Country album in America in February, based on physical sales and digital downloads.
"The players assembled are beyond the very best," Lewis says. "To hear them in a room is so much more than just what they play, you feel the intentions and emotions of the songs. To strip things back this far is scary, but with players this good, it also turns into something thrilling."
Having previously earned two No. 1 Billboard Country Album debuts, State I'm In and Sinner, the decision to slash everything back to the essence was a sonic decision predicated in large part by the songs he'd written.



GARTH NEWS:
Garth Brooks is set for Nashville. The concert will be Saturday, April 16th, 7:00 PM at Nissan Stadium. This will be Garth's final Stadium Tour stop in Nashville and the only Stadium Tour stop in Tennessee and Kentucky. Over 70,000 fans attended the anticipated 2021 performance at Nissan Stadium before it was cancelled due to weather.
"It's great to have Garth Brooks back at Nissan Stadium," said Burke Nihill, Tennessee Titans President and CEO. "Not only is he the No. 1-selling solo artist in U.S. history, but he also does amazing things for our community, and we couldn't be more proud to bring him back home to Nashville for what's sure to be an electric show."
Tickets go on sale, Friday, March 4th at 10:00 AM CT. It will be in-the-round seating. There will be an eight-ticket limit per purchase. There are only 3 ways to purchase tickets: at www.ticketmaster.com/garthbrooks or on the Garth Brooks line at Ticketmaster, 1-877-654-2784 or through the Ticketmaster App on your mobile phone. There will be no ticket sales at the venue box office on Friday, March 4th. Tickets will cost $94.95, all inclusive.
GOSPEL MUSIC NEWS:
John Berry, has recorded a new album, Find My Joy, featuring heartfelt renditions of Gospel classics that have inspired the Grammy-winning country singer/songwriter offstage and grounded his lauded musical journey. Best recognized for his hit song "Your Love Amazes Me" and his incredible rendition of the Christmas classic "Oh Holy Night," Berry seamlessly delivers timeless standards "How Great Thou Art," "Great Is Thy Faithfulness," "I Surrender All" and several new songs, sharing the hope he has found personally with listeners everywhere. Berry's rendition of the classic "I Surrender All" is available now wherever music is streamed. A second track, "How Great Thou Art," will be available on March 4. Pre-order at https://gaithermusic.lnk.to/FindMyJoy_JB. Arranged and produced by multi-award-winning producer Steve Dorff, the project was recorded at Dorffmeister Studio, Sound Stage and Masterfonics.
"I love the opportunity I have had to create new music, and it is awesome to look back here at the beginning of a new year and see that for 10, 20, 25 years I have had new music to share. Amazing!" exclaimed Berry. Details at https://www.johnberry.com.
MORE GOSPEL MUSIC NEWS:
Grammy-nominated singer, songwriter and musician Brent Cobb's debut gospel album, And Now, Let's Turn To Page…, is out now via his own label, Ol' Buddy Records. Stream/purchase at https://orcd.co/andnowletsturntopage.
Reflecting on the album, Cobb shares, "These songs have uplifted my spirit throughout my whole life. They still do today. Doesn't matter to me what anyone does or doesn't believe in, if the only belief one has is in music, I believe this album will uplift the listener's spirit as well."
In celebration of the release, Cobb embark on his headline When It's My Time Tour in February. Produced by Grammy Award-winning producer Dave Cobb and recorded at Nashville's historic RCA Studio A, the record features new renditions of eight traditional gospel songs that have been a cherished part of Cobb's life, as well as one original track, "When It's My Time," written by Cobb, his wife, Layne, and Mike Harmeier. With these songs, Cobb pays homage to the community and values of his hometown of Ellaville, GA, while still incorporating his acclaimed signature sound. More info and tour dates at https://www.brentcobbmusic.com.
INDIE NEWS:
Award-winning singer/songwriter Bobby Marquez continued his 20-plus year run at the annual San Antonio Stock Show and Rodeo February 12th and 13th, at the fairgrounds hotspot, The Watering Hole. Marquez performed his own hit recordings and a string of rodeo favorites leading into the nightly PRCA Rodeo competitions. These appearances marked the kick-off of Marquez's 2022 tour, Cowboy Up/Keep Smilin'. Known for his charismatic smile, Bobby Marquez hopes the brand for his upcoming show dates will send a strong message of resilience after a rough couple of years of shutdowns and restrictions as the rodeos continue to raise record scholarships for our youth. Also on the books for this year, Bobby Marquez will be a featured performer on The Merlin Gene Show on RFD-TV. A casino run through Oklahoma and appearances in Branson, Missouri are scheduled as well. More dates are coming and will be posted on the 'Appearances' page of Bobby's website, www.bobbymarquez.com. Marquez is an awarded singer/songwriter, originally from South Texas. His timely song, "Speak Love," shows his kind heart and has earned him the CMA of Texas Americana Award for 2021.
INDUSTRY NEWS:
Magnolia Music Group has launched with Platinum-selling Country musician Randy Houser as its flagship artist. Heather Propper and Kimmie Trosdahl join as Co-VPs of Radio Promotion; Emily Hoch signs on as Coordinator and Kyleigh Roberts joins as Director of Content.
"We are thrilled to have Heather and Kimmie onboard, as they personify the passion, experience, work ethic and talent that will position Magnolia to thrive," shares Nick Hartley, Steadfast founder and manager for Houser. "The timing couldn't be better for Magnolia to ramp up radio, streaming and visual roles as Randy gets ready to deliver the best music of his career, all while preparing for an aggressive touring schedule and roles in two major feature films due later this year."
Magnolia is currently hiring additional positions in radio, streaming and visual departments, with new team members to be announced soon. Full details at https://www.magnoliamusicgroup.com.
INT'L BLUEGRASS NEWS:
Award winning and Nebraska Country Music Hall of Fame member Big Al Weekley is teaming up with Country Music News International to present his weekly Bluegrass Music Radio Show. Every Wednesday, from 4:00 pm to 7:00 pm GMT / 5:00pm to 8:00 pm CET – which is 10:00 am to 1:00 pm CST in the USA – Big Al is on-air for Country Music News International. During his three-hour show Big Al will present the best in Bluegrass music, interviews and news.
"I'm excited to be part of Country Music International and have my own Country Music News International Radio Show," said Big Al Weekley. "It will be a great opportunity to bring Bluegrass music to an even larger international audience."
Check out Country Music News International Magazine and Radio Show and their audio and video programs at https://countrymusicnewsinternational.com.
Since 2011, Country Music News International magazine has grown to reach more than 4.4 million readers and viewers in Europe, the UK and the USA. Based in Germany, every week our online and FM radio shows present country music and interviews with stars from yesterday, today and tomorrow, reaching 1.2 million listeners. More about Big Al at https://www.bigalweekley.com/home.
INT'L MEDIA NEWS:
I am SO proud of my European colleague, Christian Lamitschka, the publisher of Country Music News International (CMNI). See item, above about the latest addition to CMNI. I write album reviews and cover No. 1 parties for that publication and website, as well as submitting other news items from Music City. Now, Country Music News International Magazine with its weekly Newsletter and Radio Shows in English and German, joins Copenhagen FM Radio Station, Rødovrekanalen 105.9FM. Country Music News International will be part of the show "Roots & Country Klub" that airs twice a month on Wednesdays on the station and via the station's website. Country Music News International was started 2011 with the goal of bringing country music news to the entire world. The magazine quickly built an international following. See the CMNI blog at http://countrymusicnewsinternational.blogspot.com
LABEL NEWS:
Country Rebel Records
Leading music and lifestyle brand Country Rebel has launched Country Rebel Records, it was announced by company founders Darin and Kevin Blue. The new label provides an outlet to support a growing community of artists through social content, digital advertising and live acoustic performances enjoyed by a fanbase of over 18 million. The brothers concurrently announced singer, songwriter, veteran and viral Soundcloud, YouTube and TikTok sensation Justin Holmes as the label's first signing. His debut single, "Damn Addiction," is available at https://stem.ffm.to/countryrebel
Justin Holmes and Country Rebel first connected in 2017 when Country Rebel shared one of Holmes' cover videos he had posted to Facebook. After sharing to the Country Rebel network of over 18 million Facebook fans, the video went viral and inundated Justin's inbox and Facebook page with supportive messages and new fans. Country Rebel continued to support and share Holmes' videos, and in 2019 Country Rebel invited Holmes to participate in 'The George Jones Sessions' in which Country Rebel was hosting over 30 artists to film and record acoustic sessions to share and promote on its platform. More at https://www.facebook.com/justinholmesmusic.
Play It Again Entertainment
Play It Again Entertainment's flagship artist and rising singer-songwriter Walker Montgomery has released "Blue Eyed Blue Jean Gone" across all digital service providers. The song, written by Jameson Rodgers, Ben Hayslip and Jessi Alexander, is included on his sophomore EP, Rust, scheduled for release March 25. The lyric video for "Blue Eyed Blue Jean Gone" is being released in tandem with the song at https://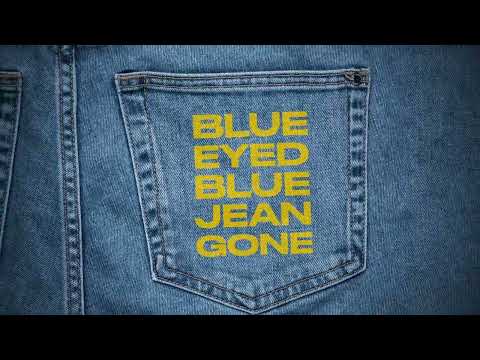 . Montgomery was picked as an Artist to Watch in 2022 by Country Now and Music Mayhem Magazine as well as an Artist To Watch in 2021 by Sounds Like Nashville and The Boot as well as a Country Next pick by Country Now.
"I am beyond excited for everyone to hear this new music," said Montgomery. "We have been working for almost two years now to get just the right songs together for this EP, and I cannot wait for everyone to hear how my music has grown and evolved over these past few years."
Listen/purchase "Blue Eyed Blue Jean Gone" at https://ffm.to/bn8vdvw.
NOTE: Walker was named after his grandfather. His dad is Country star John Michael Montgomery.
LEGEND NEWS:
On March 11, 2022, BMG is releasing this specially assembled collection of recordings from legendary Hank Williams' radio shows from the early 1950s. I'm Gonna Sing: The Mother's Best Gospel Radio Recordings contains rare performances of 40 gospel songs culled from these radio shows, many of which he never officially recorded. Available as a two-CD digipak and a three-LP triple-gatefold album pressed on 140g vinyl, this marks the first time these recordings have been issued on vinyl. Produced by Cheryl Pawelski, the compilation features new liner notes penned by Hank Williams biographer Colin Escott while the recordings were restored and mastered by Michael Graves. This esteemed trio all won Grammys for their earlier work on the Hank Williams archival project, The Garden Spot Programs, 1950. The Mother's Best radio show recordings have their own intriguing history. They come from the acetate discs that Hank pre-recorded to be episodes when he was on tour and couldn't be in the WSM studio. In the 1970s, the radio station discarded the acetates, but they were rescued from the dustbin, and from destruction. Pre-order at https://hankwilliams.lnk.to/imgonna
LIVE NATION NEWS:
Jason Aldean will gear up for the road this summer with his Rock N' Roll Cowboy Tour, produced by Live Nation. The 34-city trek will launch July 15th in Scranton, PA, with special guests Gabby Barrett, John Morgan and Dee Jay Silver. Tickets now on sale to the general public at www.jasonaldean.com.
"I'm ready to get back out and feel the nights come alive," Aldean said. "We are already thinking about the setlist…there will be some songs off the new record like 'Rock And Roll Cowboy,' which felt like a great tour name because it's all about knowing you belong on the road."
This year's CRS Humanitarian Award recipient built the Tour namesake from his recently released heavy-hearted dispatch track "Rock And Roll Cowboy" off his upcoming expansive 10th release double-album Macon, Georgia (Macon Music/Broken Bow Records), available in its entirety on April 22. Aldean has bolstered 26 No. One hits, 15 billion streams and more than 20 million albums sold. Notably, seven of Aldean's previous studio albums have been certified Platinum or more.
MEDIA NEWS:
As Triple Tigers recording artist Scotty McCreery's current Mediabase Top 30 single races up the charts at Country radio, the multi-Platinum selling singer/songwriter has shared the official music video for "Damn Strait" via YouTube. "Damn Strait" is McCreery's fastest rising single of his career. The video was filmed in the historic Gruene Hall in New Braunfels, Texas, where George Strait himself played for years honing his craft before landing a record deal and becoming the King of Country Music. It was McCreery's first visit to the legendary venue. The video, like the song, pays homage to Strait, showcasing photos and memories from the beginning of his decades-long career while McCreery and band perform on the famed stage. "Damn Strait" was directed by Austin, TX-based filmmaker Jeff Ray, who also directed McCreery's videos for "Five More Minutes," "This is It" and "In Between."
"'Damn Strait' is both a classic country heartbreak song as well as a tribute to George Strait," said McCreery. "I knew I wanted to film it at a place that paid respect to both elements of the song."
Tour news, tickets, etc, at https://scottymccreery.com.
MHA NEWS:
Music Health Alliance (MHA), recently honored with the 2021 CMA Foundation Humanitarian Award, announced a new hire and two promotions at the Nashville-based non-profit. Laura Flagler Crowell has been added as Executive Administrator to the CEO while Certified Senior Advisor® Shelia Shipley Biddy has been promoted from COO to CFO and Nikki Black elevated from Sr. Director of Advocacy to Vice President Programs & Policy. Crowell joins the incredible 11-person team of advocates who have worked tirelessly over the last two years to support the physical and mental health needs of America's music community during this critical time in our industry. More about how MHA assists music industry professionals with the entire spectrum of their healthcare needs at https://www.musichealthalliance.com.
MUSIC NEWS:
Multi-platinum Quartz Hill Records artist Joe Nichols released his long-awaited new album Good Day For Living February 11 at https://orcd.co/gooddayforliving. Nichols' inaugural project with new label home and tenth studio album ushers in a new era of classic-influenced country music from Nichols, one of the format's most-lauded 21st-century traditionalists. His first new full-length project in four years, the 13-song collection reunites Nichols with acclaimed music producers Mickey Jack Cones and Derek George, who helmed his 2013 album Crickets. The title track, "Good Day For Living," penned by Dave Cohen, Bobby Hambrick, and Neil Mason, ranked among the most added in its debut week and is impacting country radio now. The album also features "Home Run," written by Ashley Gorley, Dallas Davidson and Ross Copperman, "Screened In," penned by Neil Thrasher and Anthony Jerome Martin, and "I Wanna Be Your Tonight," written by Philip O'Donnell, Wade Kirby and Marv Green. More about the album at https://www.joenichols.com and follow him (@JoeNichols) on Facebook, Instagram and Twitter. Nichols is headlining his Good Day For Living 2022 Tour. Tickets and info at his website.
MUSIC ROW NEWS:
Nashville-based artist development conglomerate Studio2Bee Entertainment continues expanding its team with two new hires and a promotion to their Executive Staff. Jenn Littleton has been added as Senior VP, Artist Development and Marketing; Chris Waters assumes the role of Senior Director, National Promotion; and Kylee Laynee Higgins has been promoted to Senior Director, National Modern Media and Creative. They will be working with newly-appointed Executive Vice President/General Manager Glenn Noblit.
NASHVILLE SONGWRITER'S NEWS:
The Nashville Songwriters Association International (NSAI), in partnership with Regions Bank has announced confirmed venues for the 30th Annual Tin Pan South Songwriters Festival. As announced previously in this column, the festival is scheduled to take place in Nashville, Tuesday, March 29th through Saturday, April 2, 2022, in Music City's most popular venues spread throughout town; 3rd & Lindsley, Analog at Hutton Hotel, The Bluebird Cafe, Cross-Eyed Critters Watering Hole, Elliston Place Soda Shop, Hard Rock Cafe Nashville, The Listening Room Cafe, The Lounge at City Winery, and Station Inn. The 2022 Tin Pan South line-up will be revealed and week-long passes will go on sale on March 1st at 10 AM CST. Pricing is $145 for NSAI members and $175 for non-members. Note that passes typically sell out within 48 hours. Individual admission will be available for most shows at the door. Each venue will host numerous rounds throughout the week, showcasing hundreds of songwriters from Nashville and beyond. The festival will provide information through the official Tin Pan South mobile app, social media, and at https://www.tinpansouth.com and https://www.facebook.com/TinPanSouth. #tinpansouth
NSAI NEWS:
The Nashville Songwriters Association International (NSAI) has hired Jill Moody as Director of Membership, Lyndsie McClure as Director of Development, and expands the Marketing and Communications team with the addition of Savannah Grimm, Membership Communications and Content Manager, and Sydney Zuyus, Marketing and Graphic Design Coordinator. More about NSAI at https://www.nashvillesongwriters.com.
NUMBER ONE NEWS:
Brad Paisley rides into 2022 with his 25th career #1 single as "Freedom Was A Highway" with Jimmie Allen landed at #1 on both the Billboard and Mediabase charts. The track, co-written by Allen, Ash Bowers & Matt Rogers, features Paisley's signature guitar work and the pair's sparring vocals. Watch the music video for the song, co-directed by Allen and Christopher Beyrooty, at https://www.youtube.com/watch?v=pgvNtz_XXE4″>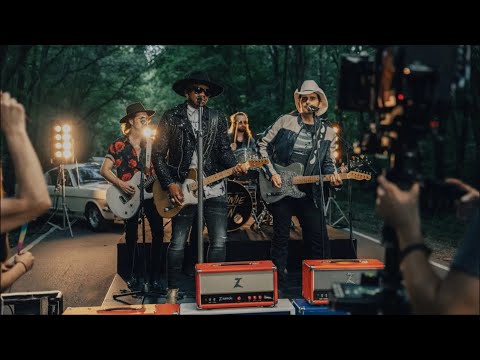 . Paisley and Allen shared their thoughts with Billboard.
"Couldn't be prouder to ride shotgun on this record with Jimmie," said Paisley. "I'll be the Sally Fields to his Burt Reynolds anytime."
"Working with Brad was great. I have been a fan of him since his career started and have always wanted to work with him," shared Allen. "I'm honored to call him a collaborator and friend. Also, he crushed that guitar solo and then vocals!"
More info at https://www.bradpaisley.com and https://www.jimmieallenmusic.com.
ONERPM NEWS:
Global music giant ONErpm has hired Amy Jackson Moore as its new senior product manager for Country Music. Moore began her career in radio promotions and marketing, moving to Nashville to begin business development for a startup digital marketing company, Entertainment Media Works, continuing her marketing career with Echo/Ticketmaster Entertainment as a product manager for an 8-10 client roster. In 2014, Moore joined Universal Music Group Nashville as a digital marketing manager/director, overseeing a roster of artists such as George Strait, Keith Urban, Little Big Town, Kacey Musgraves, Dierks Bentley, Chris Stapleton, Sam Hunt, Shania Twain and Luke Bryan. "I am very excited to join the ONErpm marketing team and work with their country artists," she says, "and I'm looking forward to being a part of their future success." More info at www.onerpm.com.
ONE TO WATCH NEWS:
After wrapping up a very successful 2021 by being honored and recognized from the State of Missouri, on behalf of Governor Michael L. Parson, breakout country sweetheart Molly Lovette is ready to share her bittersweet story of letting go and moving on in her new single, "Seasons." This song is available on all digital streaming platforms. Molly explores an all-too relatable theme in Seasons. It's about having to let go of the past, no matter how sweet the memories can be. The only way to move on is to free yourself of the idea of what could have been.
"I wrote this song by myself about a year ago. It's about a relationship with someone that you watch change…almost like the seasons," says Molly.
From the uncertainty, it sparked a beautiful and bittersweet song that dives into those feelings head first. Molly has over three quarters of a million combined streams just on Spotify. Molly has combined her childhood love of country music with her talent for writing relatable lyrics to create a mature and refreshing sound within the country genre. More at https://www.mollylovette.com.
OUTLAW MUSIC NEWS:
Country Rewind Records has good things happening in the studio. Hank Snow ft. Jimmie Snow is the first album release for 2022. These recordings are a follow up to Country Rewind Records previous releases of such greats as Jeannie Seely and Jack Greene, Conway Twitty, Waylon Jennings, Connie Smith, Jeannie C. Riley, Rex Allen Sr., Carl Smith, Rex Allen Jr. and more. Details at www.countryrewindrecords.com.
PANDORA MUSIC NEWS:
Multi-Platinum hitmakers Eli Young Band were surprised with a Pandora Billionaire Plaque following their Grand Ole Opry performance, Feb. 22. The moment commemorates over 2 billion streams on the platform, and the band has been added to Pandora's Country Billionaires Radio in celebration of the honor.
"Sometimes these moments sneak up on you and refill the gas tank," reflected lead singer Mike Eli in response to the surprise presentation. "We love to play music and when something like this comes along and reminds you that people are listening, it just feels so good. The first and last time someone will call us billionaires!"
Earlier, the musical band of brothers delivered new single "Love Talking" to Country radio. "Love Talking" is the lead single off the band's forthcoming sixth studio album, planned for release later this year via The Valory Music Co. Fans will have a chance to see the new single performed live, along with the band's multi-decade catalog of chart-topping hits, as EYB returns to the road for their 51-city Love Talking Tour. Tour dates and ticket info at https://eliyoungband.com/#!/ and follow on social media @EliYoungBand.
PERFORMANCE NEWS:
It's always fascinating to hear songwriters tell stories about the origins of some of their hit songs. Check out an upcoming show at City Winery Nashville on March 15 at 7:30 pm CST, billed as 'BMI Presents An Evening of Songs and the Stories Behind Them with Steve Dorff and Friends.' The one-of-a-kind evening of music and stories will be hosted by Steve Dorff, a 2018 Songwriters Hall of Fame inductee and long-time award-winning BMI writer, who will showcase an evening of hits he co-wrote with his guests as well as others that became some of the biggest songs of the last four decades. Featured guests include John Berry, Jeffrey Steele, Phil Vassar and more surprise guests to be announced. Tickets on sale now, with a portion of sales going to the Andrew Marshall Dorff Memorial Fund to continue his legacy to uplift a new generation of music lovers. Tickets can be purchased from https://citywinery.com/nashville/.
Due to the rapidly changing nature of the COVID-19 virus, City Winery will require all restaurant and ticket holders to show proof of a negative Covid test or full vaccination status.
PODCAST NEWS:
Muscadine Bloodline dropped by the Justin Moore Podcast to catch up with the multi-platinum recording artist and Justin's tour manager J.R. aka "Tha Handler." The guys talk all things Alabama sports, life on the road and their new record, Dispatch to 16th Ave. Watch the episode on YouTube at https://www.youtube.com/watch?v=L38366Q2HUU">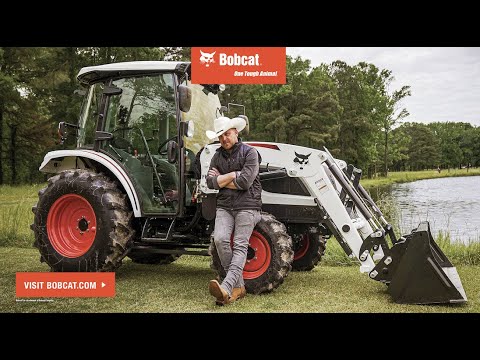 . The duo had an impressive release week. They hit #1 on the iTunes Country chart, peaked at #4 on the iTunes All Genre chart and are currently at #17 on the Billboard Country Albums chart. They have generated over 1.1 million streams since release day for a total of 5 million streams (including the three pre-released songs). Listen to the album at https://ffm.to/dispatch-to-16th-ave. Stay up to date with all things Muscadine Bloodline at https://muscadinebloodline.com.
PROMOTION NEWS:
Morris Higham Management has promoted five staff members across the marketing department as the artist and estate management firm continues to grow. Staffers Dustin Stout, Emily Galloway, Matt Zahn, Lily Smith and James Deaton all earn elevated titles as they continue to serve the full MHM roster, including clients Kenny Chesney, Brantley Gilbert, Barbara Mandrell, Old Dominion, Carly Pearce, Michael Ray and more. Dustin Stout rises from Director of Digital & Tour Marketing to VP of Marketing. Emily Galloway rises from Marketing Coordinator to Director of Interactive Marketing. Matt Zahn, who formerly served as Director of Marketing for Morris Light and Sound, rises to Director of Digital Marketing as an employee of MHM. Lily Smith rises from Office Manager to Marketing Manager. James Deaton rises from an internship with MHM to Marketing Coordinator following his recent graduation from Belmont University. For more information, visit www.MorrisHigham.com.
RISING STAR NEWS:
Rising Country star Alex Miller is carving a career path forward with his new single, "Through With You," the companion music video premiering on Wide Open Country. The new single is outside the popular American Idol Season 19 alum's usual comfort zone. This is a sad, serious ballad with a modern Country sound that deals with more mature themes than his previous outings.
"I tried to take the advice that Luke Bryan and Katy Perry gave me on Idol and that was to reach a little bit, to see who I am as an artist and what really fits. This song is definitely a very different style for me, but at the same time it's very true to me as it comes from a real personal experience. I hope they'll be proud of me," Alex notes.
Miller wrote the song with his producer Jerry Salley. The single issued to radio via Play MPE and is available for purchase at https://ffm.to/am_twy. "Through With You" is from Alex's upcoming debut album due out this spring on Billy Jam Records. View the video via https://alexmillercountry.com.
SINGLE NEWS:
A six-year love story led up to critically acclaimed singer-songwriter Jenny Tolman releasing her stirring new single "Afraid." Tolman is best known for her illustrative storytelling through her colorful characters in the fictional town of Jennyville. "Afraid" marks a turning point as an artist, telling Tolman's real love story from her own point of view. The poignant track features sweeping string arrangements backing Tolman's impassioned vocals. "Afraid" was written by Tolman in just 30 minutes the night she realized her feelings for her now fiancé, Grammy-nominated producer Dave Brainard. American Songwriter exclusively premiered the 'First Listen' to the single, which is the only solo write on Tolman's forthcoming album.
"I wrote this song six years ago, sitting on my bedroom floor, having no idea what would come of it," Tolman shares with American Songwriter. "And now, here I am, about to release it to the entire world, and about to marry this man, who I wrote the song about before I even had a clue if he might like me back."
More exciting news for Jenny: CMT has added her song "I Know Some Cowboys" into rotation on their 24-hour music channel, CMT Music. You can vote for the song at http://www.cmt.com/shows/cmt-music-12-pack-countdown/vote. More about Jenny at https://www.jennytolman.com.
SONG NEWS:
On the heels of his No. 1 smash hit "My Boy," Wheelhouse Records singer/songwriter Elvie Shane's new single "County Roads" launched at country radio, and immediately became one of the 'most added' songs of the week. Co-written by Shane with Dan Couch and Oscar Charles, his new single is full of untamed energy, flying like an unguided missile of passion down "County Roads" and paints a picture of Shane's early days in Grayson County, KY. Listen to "County Roads" at https://elvieshane.lnk.to/countyroads. "The story in 'County Roads' is the American graffiti that painted my coming-of-age years," shared Shane. "Knowing where you came from is important to understand where you are and where you could go. All the full throttle mistakes made, lessons learned, and good times had are equally important. The choice for next single was a no-brainer after showing my better sides with 'My Boy.'" The Gold-certified "My Boy" is taken from Shane's just-released debut full length album, Backslider. Shane is currently on his first-ever headlining My Kinda Trouble Tour. Dates, tickets, music and more at https://www.elvieshane.com.
TOUR NEWS:
Multi-Platinum selling superstar Cole Swindell has launched his headlining Down To The Bar Tour. Joining Swindell on his Down To The Bar Tour are special guests Travis Denning and Ashley Cooke. Swindell's current single, "Never Say Never," the duet with BBR Music Group's fast-rising new artist Lainey Wilson, has shot up the charts and currently sitting inside the Top 20 on the country singles chart. "Never Say Never" is the latest release from his upcoming fourth studio album, Stereotype, scheduled to be released April 8. In February, the Georgia native released the emotional and vulnerable video for "I'm Gonna Let Her." "Never Say Never" was the 'most added' song at country radio the week it was released making it the biggest radio add day of Swindell's career. It is the Georgia native's follow-up radio single to his back-to-back No. 1 hits "Love You Too Late" and most recently his milestone multi-week, 10th career No. 1 hit "Single Saturday Night." Purchase tour tickets, watch the "I'm Gonna Leave Her" video and more at www.ColeSwindell.com.
VIDEO NEWS:
Brett Young opened up about the music video for his latest single "You Didn't," out now — watch at https://www.brettyoungmusic.com. Directed by trusted collaborator Seth Kupersmith (Mercy," "Catch, "Lady" and "Not Yet), the pair conceptualized the clips for Young's latest track infusing bold visuals and subtle details throughout the painful journey of unrequited love. Young flexes his emotional fluency on-screen with his co-star and wife Taylor Mills Young as he immerses himself in the memories of an unraveling relationship. "The cool thing about this video is that it lets you in on how the narrator is actually feeling, as opposed to how he's presented in the song," Young shared. "He is saying all the right things so his girl doesn't feel guilty, but then the video sheds light on how much of that is a lie, and how deeply he's actually struggling. As always, Seth delivered beyond my wildest expectations and it's never a bad day when you get to work alongside your beautiful wife!" Tour updates at https://www.brettyoungmusic.com/tour.
WALK OF FAME NEWS:
The historic Music City Walk of Fame in Nashville, Tenn. will induct country legend Bobby Bare on April 5, 2022, two days prior to his 87th birthday. Bare's star will be revealed on the walkway at Music City Walk of Fame Park located in SoBro amongst fellow inductees Dierks Bentley, Keb' Mo' and Connie Smith. The park is located directly across from the Country Music Hall of Fame, where Bare has been a member since 2013. Bare's career has spanned over seven decades, he received a Grammy in 1964 for "Detroit City" and earned nearly five dozen top 40 hits from 1962 to 1983. He has long been considered one of the most instrumental connectors in Country music having laid the foundation for contemporaries like Waylon Jennings and Billy Joe Shaver and influencing the styles of Garth Brooks, Blake Shelton and more. This induction class will be joining fellow iconic musicians like Elvis Presley, Dolly Parton, Jimi Hendrix and Garth Brooks. The Music City Walk of Fame originated in 2006 on Nashville's Music Mile where the permanent sidewalk medallions with the names of inductees are displayed in a star design. More at https://www.visitmusiccity.com/walkoffame/.
WWWEBSITES TO CHECK OUT:
www.furchguitars.com / www.ascap.com / www.sesac.com / www.globalsongwriters.com / www.bmi.com
WHO'S LOOKING * WHO'S CUTTING:
Carrie Underwood, Eddie Montgomery, Mo Pitney, Brad Paisley, Chris Young and Jason Aldean.
# # #
Preshias Harris is a music journalist and music career development consultant with the emphasis on new and aspiring artists and songwriters. Her book, 'The College of Songology: The Singer/Songwriter's Need to Know Reference Handbook' is available at www.collegeofsongology.com Follow her blog at www.nashvillemusicline.com .