The Highway Women release a new music video for their most recent single "Shake The Dust" which released on June 19, 2020. The all-women band are following the release of their stunning single with an equally compelling video for their fans. The music video for "Shake The Dust" is a triumphant call to action completing their 3 song trilogy of the Highway Women's music journey in the music industry. "Stand Up and Fight" inspires the listener to find their voice and courageously fight for what they believe in. "God Made Me Right" is a beautiful statement of victory that everyone is beautiful and perfectly made. "Shake The Dust" completes the message of empowerment and encourages action in making their mission and dreams come true.
https://m.youtube.com/watch?v=Cw7TYw18HqY&feature=youtu.be">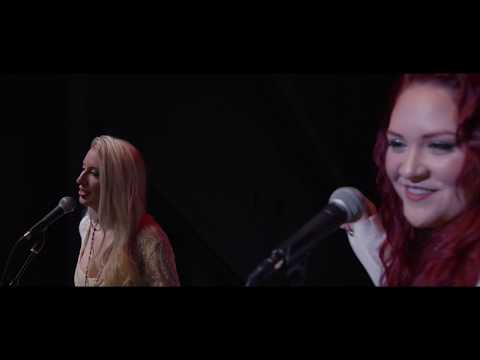 "In the newly released music video for "Shake the Dust", the Highway Women tell the story of how they have indeed, shaken the dust, and pursued the life they wanted. This video points out that following your dream isn't always easy but it's always worth it. The group showcases the reliance on faith they have to walk into the great unknowns as the lyrics "sometimes it takes a leap of faith" play over the image of them joining together in prayer. It is a beautiful visual addition that enhances the musicality and lyrics in "Shake the Dust".
Shake the Dust is a call to action for every former prom queen, previous football quarterback, and anyone who has ever been apprehensive to follow a dream. In contrast to previous releases this song is meant to intimately come alongside listeners and gently say "you can do this". Featuring familiar acoustic guitar sounds and powerful electric guitar riffs this single blends musical elements that echo its lyrical message." – Aria Mae (Music Update Central)Video production and cinematography by Daniel Gonzales – Gonzales Media, Song co-written by Amanda Pruitt & Davis Corley. Produced by Larry Beaird – Beaird Music Group Nashville and Heart Songs Records. The song features musicians Grady Saxman (Drums), Eli Beaird (Bass), J.T. Corenflos (Electric Guitar), Mike Rojas (Piano), Scotty Sanders (Steel) and Larry Beaird (Acoustic). Producer(s): Larry Beaird – Beaird Music Group Nashville and Heart Songs Records Musicians: Grady Saxman (Drums), Eli Beaird (Bass), J.T. Corenflos (Electric Guitar), Mike Rojas (Piano), Scotty Sanders (Steel) and Larry Beaird (Acoustic). Mastering: Sean Gasaway
Connect with The Highway Women: